Displaying events from March 20 to July 18.
TM Informational
with Karim Nahabet
at URU Yoga

Friday, March 22 7:00 pm - 8:00 pm

Free Intro to TM. #AllaboutTM. TM Q&A. #yourTM

All Welcome!
TM Benefits for: Insomnia, Anxiety, Depression, Burnout, Creativity, Intelligence, Expansion of Consciousness...
---
Essentials of Yoga in Schools 101
with Kelly Monahan
at URU Yoga - Gulf Breeze

Sunday, March 24 2:00 pm - 4:00 pm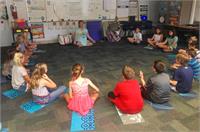 Designed for yoga teachers of any tradition, schoolteachers from preschool to high school, therapists, and parents at all levels of yoga experience.
Prepare to move your body and be young at heart in this fun, insightful, and practical workshop. Join one of URU's own children's yoga teacher and learn how to:
Enrich children's mental and physical health through captivating movement, relaxation, and mindful meditation
Use effective and age-appropriate, self-calming and self-regulating techniques
Give children tools they can take home with them as well as use at school
Learn how to stay in your center and have clear, meaningful interactions with children
Cooperative communication and listening skills for effective teaching
Kelly Monahan, E-RYT 200, RCYT
With a love of children and a love of yoga, Kelly combined her two loves and began teaching yoga to children in the DC, VA & MD area. Beginning in 2008, she started teaching in studios and traveling to bring yoga to children in schools. In 2013, she and her family relocated to Gulf Breeze where she continues to offer yoga to children in the community.
Kelly's yoga teacher training was with Radiant Child Family
---
Incorporating Trauma-Informed Yoga into Mental Health Treatment
with Melissa Garner
at URU Yoga

Saturday, March 30 11:00 am - 6:00 pm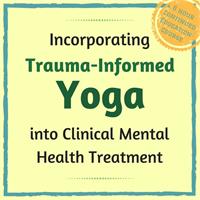 Incorporating Trauma-Informed Yoga into Clinical Mental Health Treatment
This content-packed live seminar is designed for those interested in learning the neurological, physiological, and rehabilitative benefits of the incorporation of yoga in clinical mental health treatment for complex, developmental, and repeated trauma.
During our time together, we will look at the science behind yoga and explore how it can be an effective tool for those recovering from the life-altering impacts of trauma. We will compare and contrast the effects of both trauma and yoga on the nervous system, emotions, thought habits, and social functioning. Participants will learn simple, practical, and powerful evidence-based techniques to help soothe symptoms and promote awareness in the mind and body.
You can expect to walk away with first-hand experience at practicing, teaching, and demonstrating a variety of gentle and effective skills for calming the nervous system, improving mindfulness, and developing self-regulation.
Course Objectives:
This seminar is designed to help you:
Recognize the ways trauma affects the nervous system, and how dysregulation of the nervous system affects treatment.
Assess symptoms of trauma which can be reduced or managed through applied trauma-sensitive yoga techniques.
Identify evidence-based trauma-informed yoga techniques for use in individual and group treatment; Cite evidence & research.
Summarize the mental and physical benefits of yogic postures, deep breathing, mindfulness, and relaxation, including the measurable effects on the nervous system & mental health.
Demonstrate and introduce self-soothing yogic strategies to help reduce trauma symptoms in patients.
Incorporate and integrate breathing, mindfulness, body postures, and relaxation exercises into clinical work using scripts, demonstrations, and recommendations.
Learn evidence based interventions for PTSD, Anxiety, & Depression
Integrate yoga techniques with existing treatment modalities
Course Outline:
Understanding Trauma
Types of Trauma
Trauma Risk Factors
Diagnosing Trauma
Neuroscience of Trauma
The Central Nervous System
The Triune Brain & its Functions
- Survival, Limbic, & Neocortex
The Mind/Body Connection
Trauma's effects on the Brain
The Autonomic Nervous System
- Sympathetic Division
- Parasympathetic Division
Trauma's Effects on the ANS
Trauma's Biopsychosocial Effects
Trauma Treatment
Recovery Considerations
Interpersonal Neurobiology
Treatment Options
- Individual Counseling, Groups, Pharmacotherapy, & Self-Help
Complementary Alternative Medicine
Intro to Trauma-Informed Yoga
Debunking Yoga Myths
Brief History of Yoga & its Origins
Health-Focused Principles of Yoga
Types of Trauma-Informed Yoga
Yoga & Trauma Treatment
Biopsychosocial Benefits of Yoga
Rehabilitative Benefits of Yoga
Neuroscience of Yoga
The Science Behind:
- Deep Breathing & Breath Control
- Bodily Postures & Exercise
- Relaxation & Meditation
- Self Awareness & Insight
- Mindfulness & Conscious Thinking
Balancing Energy Intake & Output
Neurogenesis & Neuroplasticity
Integrating Yoga with Clinical Work
Self-Soothing Skills
Addressing Rumination & Denial
Exposure, Tolerance, and Acceptance
Memory Consolidation
Trauma Integration & Discharge
Case Studies & Scientific Research
Evidence-Based Benefits of Yoga
Trauma-Informed Yoga
- 6 Conscious Breathing Exercises
- 5 Gentle Chair Yoga Postures
- 3 Mindfulness Techniques
- 3 Visualization Skills
- Guided Relaxation
Introducing Yoga in Treatment
Using Yoga in the Therapy Session
Addressing Patient Resistance
Special Considerations - Dos & Don'ts
Trauma-Informed Yoga Recommendations
Additional Training & Resources
TWO live event opportunities in 2019:
Saturday, March 2nd, 8-3pm
Santa Rosa Counseling Center
5642 Jones Street, Milton, FL 32571
7:30 Registration & Check-In
8:00 Program Begins
12:00 Lunch Hour
3:00 Program Ends
Saturday, March 30th, 11-6pm
Uru Yoga & Beyond
2400 Executive Plaza Drive Pensacola, FL 32504
10:30 Registration & Check-In
11:00 Program Begins
3:00 Lunch Hour
6:00 Program Ends
About the Speaker:
Melissa Garner, LMHC, QS, RYT, has a Masters Degree in Clinical Mental Health Counseling and Psychology, is a Licensed Mental Health Counselor, and a Registered Yoga Teacher. She has been helping others heal, grow, and thrive since 2010 through a variety of methods including individual counseling, yoga, group therapy, pubilc workshops, day retreats, art therapy, public speaking, and authoring a free online wellness resource, www.self-haven.com. She offers a wide range of individual services including counseling, yoga, meditation, and relaxation training, in addition to a variety of open weekly therapeutic yoga classes in Pensacola Florida. She is also a qualified supervisior for counselors and registered interns pursuing their clinical mental health licensure in Florida. Her teachings aim to combine the evidence-based benefits of both clinical psychology and yogic interventions.
Specializing in managing and overcoming depression, anxiety, trauma, and stress, Melissa helps her clients develop healthier and more balanced minds, bodies, relationships, and lifestyles. Her teaching style offers a professional, candid, and compassionate focus on topics that are vital to one's well-being and quality of life. Specialties, topics, and teachings include a focus on self awareness, mindfulness, self-care, productive thinking, healthy coping, self compassion, healthy boundaries, personal development, assertiveness, and overall wellness.
Walk-In Registration
Walk-Ins are welcome, but admission cannot be guaranteed. Pre-registration is recommended to secure a seat.
This course is designed for helping professionals who are interested in learning more about the neuroscience of trauma and yoga, and how yoga can be incorporated into trauma treatment. Upon completion of the course, Licensed Clinical Social Workers, Licensed Mental Health Counselors, Licensed Marriage & Family Therapists, and Cerfitied Master's Level Social Workers will earn 6 (six) continued education hours toward their respective licensure renewal requirements.
Not a licensed professional? No problem. This seminar is open to anyone who is eager to learn.
Trigger Warning: Please note, while the course is open to anyone, it may not necessarily be appropriate for everyone. The subject matter of this course will at times involve extensive clinical discussion about trauma, its causes & effects, as well as case studies. Anyone who is experiencing present trauma symptoms including flashbacks, dissociation, or severe panic when reminded of a traumatic event, is encouraged to seek individual treatment prior to attending this seminar.
ADA Needs
I would be happy to accomodate your ADA needs. Please contact me at least two weeks prior to the seminar date.
Questions? Email: feelbetter@self-haven.com
Hassle-Free Cancellation Policy: If you cancel before the event date, you can be credited for the next seminar, or receive a tuition refund less a $30 cancellation fee. Substitutions are permitted.
Conflicts & Disputes: In the event that a participant is dissatisfied, please submit a detailed written complaint within 30 days of the issue to feelbetter@self-haven.com for review. You may expect a reply within 30 days of your submission. Every effort will be made to ensure 100% satisfaction. Any dispute that remains unresolved will be handled through mediation, then if necessary, arbitration.
*This course has been approved by the Florida Board of Clinical Social Work, Marriage & Family Therapy and Mental Health Counseling for 6 continued education hours. Ref. #20-667306
---
Ayurveda For Yogis: Creating Radiant Health On and Off the Mat
with Naomi Gottlieb-Miller
at URU Yoga - Gulf Breeze

Saturday, April 6 2:00 pm - 4:00 pm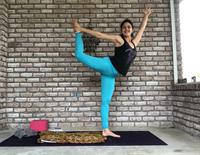 Ayurveda is one of the world's oldest systems of holistic health. Developed in India thousands of years ago, Ayurveda continues to offer practical and powerful tools for restoring balance and radiant health today.

In this workshop you'll learn the basics of Ayurveda and how to incorporate the principles of Ayurveda into a holistic approach to living, as well as how these principles show up in your yoga practice.

You'll get to know your own unique constitution and learn how to implement healthier actions OR habits that help support your unique needs, rather than clash with them.

Using the principles of Ayurveda, you can learn how to create greater vitality and overall wellness by bringing harmony to your body, mind, and spirit.
---
Yin Training with Bethany & David
with David Bryan
at URU Yoga

Saturday, April 13 9:00 am - 5:00 pm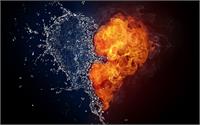 Bethany Snisky and David Bryan will offer this 50 hour Yin training for yoga teachers and those that would like to add yin to their practice. There will be 3 weekend sessions (February 2nd and 3rd, March 2nd and 3rd, and April 13th and 14th from 9 AM to 5 PM with an hour lunch). There will be 10 hours of class attendance required. Cost will be $500. Questions can be directed to Bethany Snisky or David Bryan.
---
Reiki Level 1 with Tonya Morris
with Tonya Morris
at URU Yoga

Saturday, April 27 12:00 pm - 4:00 pm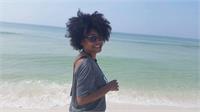 Level 1 Usui Reiki
By Tonya Morris, Usui Reiki Master Teacher
Saturday April 27th
12pm to 4 pm
URU at Airport
Give yourself the gift of Self Care
Learn the benefits of Usui Reiki and how it can help your physical, emotional and spiritual body systems
Learn about Your Chakra System
Integrating Grounding, Cleansing & Clearing into your daily routine
Receive a Level 1 Attunement
Meditations and Exercises
Receive a Level 1 Manual
Cost: $100.00
In order to receive your certificate at the completion of class, please pay in full and send an email to Blusunsoul@gmail.com
"There are a number of Reiki practitioners out there, but on a rare occasion you discover someone truly special. Tonya brings light to life, transforming negative or stuck energy into flow and function, bringing well being to mind, body and spirit. She is vibrant, kind, generous and embodies the spirit of the practice. The energy that flows through her is a gift to us all."
-J Perry
"I attended this certification with Tonya Morris. If you have any interest in Reiki, I urge you to connect with this wonderful Soul!"
-J McIninch
---
Restorative & Tea
with Kathea Bryan
at URU Yoga

Sunday, May 12 2:00 pm - 4:30 pm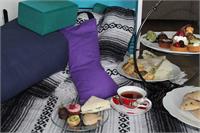 This Mother's Day come join Kathea and David Bryan for a Restorative practice followed by a full tea. This will be a time to relax and pamper yourself or someone you love. Cost is $35 for a person or $60 for a pair.
https://www.facebook.com/events/1672827816194638/
---
Restorative Training
with David Bryan
at URU Yoga

Friday, May 17 6:00 pm - 9:00 pm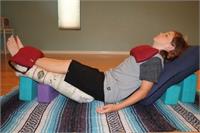 Join Kathea and David Bryan in learning more about Restorative Yoga and its benefits. If you are a yoga teacher this training will have you well on the way towards offering Restorative and if you are a student come learn how to incorporate it into your home practice or to start a home practice. We will be working through around 40 postures, discussing the why of Restorative, discussing props, and talking about ways to create more relaxation in our lives.
May 17-May 19:
Friday 6-9 PM
Saturday 9 AM-5 PM
Sunday 12-5 PM
Cost is $150.
---
Reiki Level 1 with Diane Ferguson
with Diane Roll Ferguson
at URU Yoga - Gulf Breeze

Saturday, May 18 9:00 am - 3:30 pm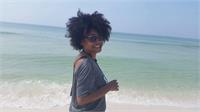 Level 1 Reiki Training with Diane Ferguson
May 18, 2019
9:00-3:30 @ URU Gulf Breeze Treehouse

Investment: $150
Level 1 is a practitioner's initiation into Reiki and is open to anyone. The focus during Level 1 is on opening the energy channels on a physical level, allowing the practitioner to connect to the universal life force energy, which flows through the crown of the head and down to the heart and hands.
The Reiki attunement is what makes Reiki unique to other forms of healing touch and energy work. This ceremony, called Reiju (Ray-joo) in Japanese, is performed by the Reiki Master and opens and expands the main energy channels of the student's body, allowing universal energy, also known as Qi/Chi/Ki, to flow more freely and deeply.
Because of this opening process, the attunement also does what Reiki is meant to do — clear blockages. As a result, this can create significant energy changes within the individual and many will undergo an intense period of self-growth.
The emphasis of this Level 1 training will be self-Reiki, encouraging students to focus on practicing Reiki on themselves, thereby working through their own obstacles. Many experience physical symptoms of energy in their palms after the first attunement — including tingling, coolness or heat. This course will also provide an overview of the history of Reiki, chakra study, Level 1 attunement, hand placements and self and group practice.
Diane Ferguson is an Usui Ryoho Reiki Level III Master Teacher who began her study of Reiki in 2014 and has been working with others in this healing modality since 2015. Diane believes that the power of Reiki is limitless and can be applied to nearly every facet of your life. Diane is also a yoga instructor, Certified Health Coach, retreat facilitator, and ordained Minister.
---
Reiki Level 2 with Tonya Morris
with Tonya Morris
at URU Yoga

Saturday, May 25 12:00 pm - 4:00 pm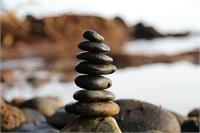 Usui Reiki Level II
"We are the Bridge, the Channel and the Vessel for Healing." - Tonya Morris
Reiki Level II teaches you the foundations for sharing Reiki with others.
In this class, you will be attuned to and learn how to use the 3 symbols for healing, the different methods of transferring Reiki energy and the importance of energetic hygiene when working with others. Completion of Level 1 required.
Join us at URU Yoga and Beyond at Airport on Saturday, May 25th, from 12-4 pm. Your investment of 150.00 will include your attunement and manual. If you wish to receive your certificate of completion the day of class, please call URU Yoga to reserve your space with payment and send an email to Blusunsoul@gmail.com
Tonya Morris is an Usui Reiki Master Teacher who teaches and attunes to all levels of Usui Reiki. With over 10+ years of Family Case Management and Personal Training and 3 years of Reiki healing and training experience, Tonya brings a wealth of information to assist you in integrating healing into your life.
"There are a number of Reiki practitioners out there, but on a rare occasion you discover someone truly special. Tonya brings light to life, transforming negative or stuck energy into flow and function, bringing well being to mind, body and spirit. She is vibrant, kind, generous and embodies the spirit of the practice. The energy that flows through her is a gift to us all."
-J Perry
---
Reiki Master Level with Tonya Morris
with Tonya Morris
at URU Yoga

Saturday, June 8 12:00 pm - 4:00 pm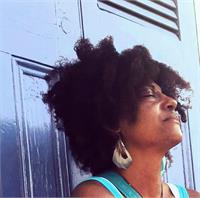 "Master your own Life Journey in order to assist others"
-Tonya Morris
This class encompasses a broader understanding of yourself as an Usui Reiki Practitioner and the ways that you can use Reiki to benefit yourself and others.
In this class we will:
• Review the symbols learned in Reiki I and II
• Learn about and be attuned to the Usui Reiki Master Symbol
• Gain a greater understanding of how to use the Reiki Symbols
• Discuss connections, ethics and boundaries in energy work
Saturday, June 8th, 2019
URU Yoga and Beyond
2400 Executive Plaza Road
Pensacola FL 32504
12:00 - 4:00 pm
Cost $200.00
*Completion of Reiki II is required in order to take this course. If you are not a student of Tonya, please be prepared to provide proof of completion of prior education.
*Students will be tested on their knowledge of Levels I and II
*If you would like to receive your certificate the day of class, please pay in advance and email Tonya at Blusunsoul@gmail.com
---
Yoga Nidra Teacher Training with Swan Michelle
with Michelle Baker
at URU Yoga

Saturday, June 15 12:00 pm - 9:00 pm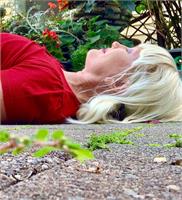 Yoga Nidra Teacher Training
With Swan Michelle
June 15th
9 hours
12-9pm
Learn the deep effects that Yoga Nidra has on healing the body and freeing the subtle body of any blocked, con-caved life force, often where held trauma is still dormant within us, so that anything ready to release can come back into a Awareness that always is. This Awareness is something that we all share. It is energizing, yet calm, lucid and clear.
Yoga Nidra has been practiced for thousands of years and was originally brought to the west as a form of psychotherapy and self hypnosis. Often Yoga Nidra is encouraged to do as a stage before seated Meditation by first actually getting into the body through somatic scanning and wakefulness.
Yoga Nidra is a self empowering form of self healing. This can be something you take home with you or provide for other loved ones. Due to the sensitive nature of Yoga Nidra, if leading it publicly , is important to understand the dynamics that can arise, attune to the Classical ethics of Yoga Nidra as an timeless form of medicine, and learn that truly there is so much we can all do for ourselves, which is important for us to know and actually embody in our personal evolutions.
In this training you will spend 1/2 of the time actually doing Yoga Nidra in 3 different types of sessions.
We will also discuss:
The Background of Yoga Nidra
The Mythology of Yoga Nidra
The brain wave and responses
The neurotransmitter responses
In our practicum we will discuss:
A safe atmosphere
Ethical approach and constructive language
Eagle eyeing trauma response
The measurable physiology and chemistry changes
What Yoga Nidra is not
How To present it to others
Proper Sleeping patterns
Pathologies such as anxiety, depression and sleeplessness
How to Script 3 sessions
You will receive:
Personal healing from 3 sessions
A scripted session to take home and practice
A Yoga Nidra CD recording by Swan Michelle
A Certificate of Completion in offering Yoga Nidra to others
Tips on the description and offering it publicly
Investment: $210
About MIchelle:
Swan Michelle has been teaching yoga full time throughout the Gulf Region for 21 years. She founded and owns 3 Yoga Studios in New Orleans, Swan River Yoga. She specializes in offering continuing education and Yoga Teacher Trainings, as well as Ayurveda, Yoga Nidra, Bhakti Yoga and Sound Therapy.
She has an online Yoga website to catch her in your home and travels the Gulf Region and world regularly teaching and gathering education from which to serve optimally. Born on Saint Valentines Day, her greatest joy is to celebrate Love.
---