Displaying events from September 28 to January 26.
Reiki Level 1 Certification with Diane Ferguson
with Diane Roll Ferguson
at URU Yoga - Gulf Breeze

Saturday, November 7 9:00 am – 1:30 pm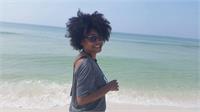 Level 1 Reiki Training with Diane Ferguson
Zoom Event

November 7, 2020
9:00-1:30, 4-5:30 Zoom

Investment: $150

Level 1 is a practitioner's initiation into Reiki and is open to anyone. The focus during Level 1 is on opening the energy channels on a physical level, allowing the practitioner to connect to the universal life force energy, which flows through the crown of the head and down to the heart and hands.

The Reiki attunement is what makes Reiki unique to other forms of healing touch and energy work. This ceremony, called Reiju (Ray-joo) in Japanese, is performed by the Reiki Master and opens and expands the main energy channels of the student's body, allowing universal energy, also known as Qi/Chi/Ki, to flow more freely and deeply.

Because of this opening process, the attunement also does what Reiki is meant to do — clear blockages. As a result, this can create significant energy changes within the individual and many will undergo an intense period of self-growth.

The emphasis of this Level 1 training will be self-Reiki, encouraging students to focus on practicing Reiki on themselves, thereby working through their own obstacles. Many experience physical symptoms of energy in their palms after the first attunement — including tingling, coolness or heat. This course will also provide an overview of the history of Reiki, chakra study, Level 1 attunement, hand placements and self and group practice.

Diane Ferguson is an Usui Ryoho Reiki Level III Master Teacher who began her study of Reiki in 2014 and has been working with others in this healing modality since 2015. Diane believes that the power of Reiki is limitless and can be applied to nearly every facet of your life. Diane is also a 500 hour RYT yoga instructor, Certified Health Coach, retreat facilitator, and ordained Minister.
---