Displaying events from August 5 to December 3.
Jenny Guides Monthly Mindful Event
with Jenny Elaine
Friday, August 13 1:00 pm – 5:00 pm
---
Reiki Level 2 with Tonya Morris
with -J Perry

"I attended this certification with Tonya Morris. If you have any interest in Reiki, I urge you to connect with this wonderful Soul!"
-J McIninch

" data-staffName="Tonya Morris" data-target="mzStaffScheduleModal" class="modal-toggle TonyaMorris">Tonya Morris
Saturday, August 14 1:00 pm – 5:00 pm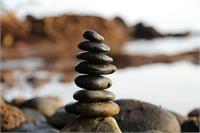 Reiki Level II teaches you the foundations for sharing Reiki with others.

In this class, you will be attuned to and learn how to use the 3 symbols for healing, the different methods of transferring Reiki energy and the importance of energetic hygiene when working with others. Completion of Level 1 required.

Join us at URU Yoga and Beyond at Airport on Saturday, August 14, from 1-5 pm. Your investment of 175.00 will include your attunement and manual. If you wish to receive your certificate of completion the day of class, please reserve your space at https://www.uruyoga.com under Workshops/Events and send an email to Tonya via

Tonya Morris is an Usui Ryoho Reiki Master Teacher, an End of Life Doula, an Ordained Minister and a Medium. She brings 5 years of experience teaching all levels of Usui Reiki and assisting those in need of assistance on their personal journey.

"I love that you share your story. That is so important and makes the process more real. The class just seemed to flow naturally. You allowed us all to interact and share and that is so much better than lecturing. I cannot thank you enough for meeting us all where we are. My words are not really conveying what I feel. You are truly a blessing and I am so excited to see where this journey takes me!"
- S Rodgerson
---